Citation Building is time-consuming process and requires a lot of consideration for maintaining the quality that yields results. Get well-researched reliable Local Citations built for your local business completely hands-free. With years of experience and continuous testing, we can confidently claim our local citation service to be the most eligible Local Citations Service on the market.
Local Citation building play an active role in the Local Search rankings along with Google My Business & Map Rankings. We take extra care of your Business to ensure exact same business information for Business Name, Address, Phone Number, Email, Zip Code & Website Address. A Consistent NAP is a must-have for Local Business to do better in SERPs & Map Rankings.
The reason, why 350+ agencies trust us for Local Citation Building, our trained in-house team hand, builds every single Directory listing.
We can provide Local Citations in most countries if you do not see your in the list.  
We need you to complete your order form after purchase and submit any existing citations that your GBP already has.  You can get a list of your client current citations from White Spark or Bright Local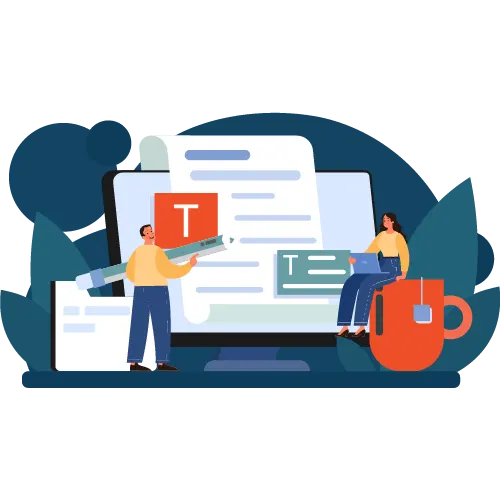 Citations


Ideal For Any Niche
Starting At


$60/80 Citations
Enhanced Local SEO


Top & Best local directories to boost your online visibility
Manual Citations


Hand done citations, no bots used in the process.
Delivery Time


All orders take 30 days to make the links appear more natural
Frequently Asked Questions
All orders are completed over a one month period regardless of order size.  You will receive your report on the monthly anniversary of submitting your order form not the actual purchase date. 
Yes, the citation list will be provided after your order is complete which takes at least a month.
  Your citation links can take 1-4 months to index some links even though they are indexed some will never show in ahrefs even though they are live. 
Although most local directories do not require doing so but a couple of high-end directories (such as yelp.com, citysquares.com, and yellowbot.com) will call in to confirm if all the information provided is genuine.
Most local directories entail a user to input the following information about their business:
The business's website URL address

Any keywords associated with the business

A couple of words describing the type of business

Names of the business and the owner

Business address

Contact numbers (phone and/or fax)

Email address

The founding date of the business

How many employees work for the business

The hours of operation

A video link about the business (or a promotional video)

Any links to social networking sites such as Facebook, and Instagram.

The brand or business logo

Any photos related to your business or brand
Please make sure to deliver us all the available information when placing your order.
To avoid duplicates, you are asked to submit a list of existing citation list.
When working on the citation list we create a different email to sign up for the websites. This is to avoid your business email from getting floods of promotional and spams emails. 
Yes, it is possible but we can only provide limited listing (20-30) and most of them are not key citation, it is mostly profile type of links. However, while you do have to use an address for the citations you can choose a service area for the GMB and not show the address there.
1. Take your citations report.
2. Copy the links.
3. Create an inner page on your lead gen site.
4. Paste them there (must be live links).
5. Make sure it's not navigable in the menu.
6. At the bottom of the home page, create a link that says something like, "check us out on the web".
7. Link to that inner page.
Rank Boss can get you citations that don't require an address. They're limited, though. Only about 25 or so.
No, if you need citations for multiple locations or companies, you'll need additional orders.
There is a place on the order form to submit a list of existing citations via an uploaded doc. Otherwise, you may end up with duplicate citations.
It has to have an address. Citations are built around your NAP (name, address, phone) it is how google determines where you are exactly.
We create separate email for citation sign up and verifications so your business email won't get multiple emails. There are FEW instances that we have to provide them business email so you might still want to keep an eye on it. You will receive the logins for the email we will create once we're done doing your listing
You'll need to go through each citation list and edit the information. Any listing that cannot be edited, you'll need to delete/de-index them and create a new one.
Purchase new citations because not all can be changed. Some have to be redone completely. When you submit, please mark it as a correction on the order form and submit the doc.
It can take 1-6 months for them to show up in Whitesparks and these days fewer than 50-70 will ever show up. It is the nature of the tool. It doesn't mean the citations are not live. The only way to know for sure is to go to the link itself.